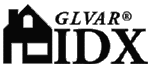 Login to Immobel
If you already have services direct with Immobel, log in here to manage them.
You can also access and manage all services through your profile on Real-Buzz.
Login to Real-Buzz
New user? Sign up here.
Check here for the special offers and coupon codes that apply to you.
Returning? Log in here
Press
Read the latest buzz about Real-Buzz:
More about your Free Member Benefits......
Your Listings, translated into 18 languages* by Immobel
In the Real-Buzz Global Real Estate Network
Listing Alerts in client's preferred language
On your professional profile
On your Business Page
To be shared on popular social media platforms
Shared through the Global Listing Exchange, to be shown by qualified professionals on their own websites so they can develop leads and send you referrals.
Global Professional Networking
Your 18 language professional profile spotlights your qualifications and brand
Facebook style wall, plus Blogs and Groups
Global Find a Professional search, helps contacts find you by location, languages, designations, affiliations and more
Your Listings Tab spotlights your listings to professionals who can send you buyers
Groups and Events keep you in touch with professionals interested in your market
Connections to International and multi cultural buyers
In the Real-Buzz Global Real Estate Network
Business Pages with Facebook style Wall encourages conversation
Your Blog leverages your market expertise to build confidence, encourages comments, subscriptions and gets the conversation started
Your Listings Tab spotlights your translated* listings
Instant IM Chat connects you in real time, as they view your Page
Log-in to Real-Buzz to use all of your free Global Marketing and Networking tools.
Looking for Classic Immobel multi-language IDX for your website?
Want to know more about the only multi-Language Facebook IDX for your Facebook Business Page?
*Immobel expertly translates your listings into: English, Spanish (Latin American), Spanish (European), Portuguese (Brazilian), Portuguese (European), French (Canadian), French (European), Italian, German, Dutch, Polish, Turkish, Russian, Korean, Vietnamese, Japanese, Chinese (Traditional), Chinese (Simplified)